Newman Regional Health Services
Diabetes Education
To learn more about our diabetes education sessions, contact us today.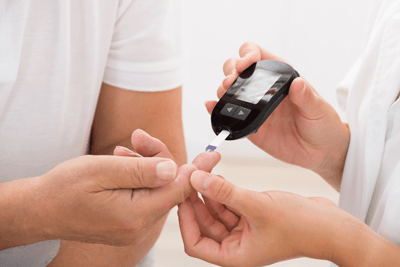 Diabetes education is an outpatient program for adults with diabetes or the parents of children with diabetes to learn to help manage the condition and make healthy choices. Since family support and involvement are important, a support person is encouraged to attend with the participant. Diabetes education provides education and guidance specifically tailored to the needs of each individual. For the 2019 diabetes class schedule, click here. To find out if you qualify, please contact your physician.
Our diabetes education addresses the following:
Blood glucose monitoring
Diabetes disease process
Healthy eating
Physical activity
Medications
Acute and chronic complications
Psychosocial issues
Health and behavior changes
The Newman Regional Health diabetes education program maintains the American Diabetes Association Award of Education Recognition for quality diabetes patient education since December 1998. The diabetes education team consists of dedicated professionals who have an interest and additional education in diabetes management.
Enrollment
Enroll in diabetes education by obtaining a referral and individualized treatment plan from your physician. Many insurance companies are now paying for diabetes education programs if ordered by a physician. Day and evening classes are available. Call (620) 343-6800, ext. 1803 for information.
2019 Schedule of Events
Diabetes Community Health Fair 
April 18, 4:30-6:00 pm, Anderson Building
Blood glucose, blood pressure and foot screenings will be offered.  Diabetes education information will be available regarding nutrition, medications, complications, foot care and exercise.
Guest speaker: "So You Have Diabetes, What Now?" by Dr. Charisse Symmonds, Internal Medicine
Refreshments are served and Gift Bags will be available.
Diabetes Support Group – Newman Conference Center: 7 – 8:00 pm
Refreshments will be served and no reservation is necessary.
The purpose of this group is to create a climate of support and education that will assist attendees' efforts with their diabetes care, and/or the care of their friend or family member.
To learn more about our diabetes education sessions, contact us today.
Laboratory
Contact
Outpatient Laboratory
Newman Regional Health
Phone: (620) 343-6800 ext. 1202
Fax: (620) 341-7825
Our new Outpatient Lab area is NOW OPEN!
Conveniently located inside Entrance C, next to Main Registration, patients needing blood work, sample collection, screenings, and doctor ordered testing can save time by coming directly to the new lab area.
Open 8:00am – 5:00pm. After hours, patients can register in the Emergency Department.
The laboratory at Newman Regional Health provides accurate diagnostic test results and support services in a timely and cost-effective manner to our customers. Our laboratory is federally approved and licensed by CMS under CLIA to provide testing for Medicare and Medicaid programs.
Laboratory tests are performed upon the written order of a licensed healthcare provider. The laboratory is open and staffed 24 hours a day to assist you. No appointments are required for routine blood collection.
A comprehensive quality control program has been established to monitor for precision, reliability, and accuracy. All anatomical pathology specimens are reviewed by two pathologists before results are released. The laboratory department is committed to improving quality, processes, turnaround times, and customer service.
The laboratory is operated by pathologists who are board certified in anatomical and clinical pathology, as well as laboratory technologists, technicians, phlebotomists, and office support professionals.
Lab Services
Hematology, Chemistry, Urinalysis, Coagulation, Serology
Microbiology
Transfusion
Cytology and Histopathology
Occupational Services
Hematology, Chemistry, Urinalysis, Coagulation, Serology
Routine hematology, chemistry, and urinalysis tests are available at all times. In addition, we perform a variety of specialized tests, including cardiac markers, BNP, drug-of-abuse screens, therapeutic drug levels, and toxicology tests.
Routine coagulation tests available include Protime/PT (with INR), APTT, fibrinogen, and D-dimer testing.
Routine serology tests such as mono test, streptozyme, C-reactive protein, rheumatoid factor, and pregnancy testing (qualitative and quantitative) are available at all times.
Microbiology
Our microbiology department provides identification of disease-causing aerobic and anaerobic bacteria. In addition, we perform antimicrobial susceptibility testing for most aerobic bacteria. We also utilize automated blood culture systems. Rapid antigen testing is available to diagnose infections such as strep throat, influenza, and RSV. We also offer a line of molecular testing to identify bacteria, viruses and parasites, that may be causing illness.
Transfusion
Our transfusion service maintains an inventory of blood and blood components for transfusion to our inpatients and outpatients. We routinely stock red blood cells of all blood types as well as fresh frozen plasma. Plateletpheresis packs and specially prepared red cell units are available by special order. The American Red Cross out of Wichita, Kansas is our blood supplier.
Cytology and Histopathology
The laboratory processes surgically removed tissue for interpretation by the pathologists at Peterson Laboratory Services, P.A. in Manhattan, Kansas.
Occupational Services
The laboratory is a collection site for DOT and non-DOT drug testing, offering this service to Emporia and the surrounding communities. Breath alcohol testing (BAT) is also available.
Medical Nutritional Therapy /Diabetes
Contact
Medical Nutrition Therapy
Newman Regional Health
Phone: (620) 343-6800, ext. 1802
Assistance with Diet and Lifestyle Changes for Total Wellness
Newman Regional Health offers medical nutritional therapy for people with a medical diagnosis such as diabetes, high cholesterol, high blood pressure, obesity, or a specific nutritional need.
Our registered dietitian works with patients individually to create a realistic meal plan and determines appropriate lifestyle changes needed for a healthy lifestyle. Medical nutrition therapy is provided on an outpatient basis per physician referral.
Many insurance companies are now paying for medical nutrition therapy if ordered by a physician.
Newman Medical Equipment
Contact
Newman Medical Equipment
Phone: (620) 343-1800
Fax: (620) 343-1859
Hours of Operation:
Monday – Friday: 8 am – 5 pm
1503 W. 12th Ave. Emporia, KS 66801
On-call 24 Hours a Day to Serve You
Newman Medical Equipment sells the durable medical equipment and supplies you need in the home and community. Our medical equipment specialists will obtain the items you need and make special orders, if necessary. For some products, a rental option is available.
We make deliveries within 60 miles for specialized equipment, and we accept Medicare, Medicaid, and other private insurance.
Newman Medical Equipment offers:
American breast care products
Bariatric aids
Bicycle helmets for toddler through adults, only $9.25
Breastfeeding and maternity supplies

Maternity and nursing bras – limited supply
Maternity undergarments
Support belts
Disposable bra pads
Breast milk storage bags
Breast pumps for sale or rent
Daily living aids/home equipment

Bath benches
Pride® Lift chairs
Seat cushions
Compression socks
Compression hosiery
Latex-free gloves up to XL
Blood pressure monitors
Commodes
Hospital beds
Patient lifts
Mobility aids

Wheelchairs
Crutches
Rolators
Canes
Walkers with or without seats
Orthopedic supplies

Knee braces up to 4XL
Lumbar support up to XXL
Wrist braces
Shoulder immobilizers
Elbow braces
Walking boots
Back braces
Rib belts
Ostomy supplies
Diabetic footwear and compression socks / hosiery
Respiratory supplies

Nebulizers
CPAP machines
CPAP replacement supplies
Oxygen concentrators
Oxygen, liquid and gas
HELIOS® Portable Liquid Oxygen Units

Urinary supplies
Wound care products (dressings, lotions, etc.)
Our Promise
Our goal is to provide the highest quality of care with an emphasis toward individual, personalized service. Our highly qualified therapists will perform a thorough evaluation to identify the source of your problem and tailor an individualized program to fit your needs. Our therapists are up to date on the most current techniques and evidence based practices. We have proven that the road to improved health does not always have to be a long one.
Contact
Phone: (620) 342-4100
Fax: (620) 340-6187
Physical Therapy
1024 W 12th Ave, Suite B
Emporia, KS 66801
Occupational & Speech Therapy
1201 W 12th Ave, 2 South
Emporia, KS 66801
Hours of Operation:
Monday – Friday: 8 am – 5 pm
Website
Nursing Services
For assistance, please notify your nurse or Care Coordination department at (620) 343-6800 ext. 4102.
Contact
Nursing Services
Newman Regional Health
Phone:
Skilled Nursing: (620) 343-6800, ext. 3350
Care Coordinator: (620) 343-6800, ext. 4102
Fax: (620) 341-7868
Providing the Highest Quality Patient Care for Adults and Children
Newman Regional Health hospital practices total patient care to foster a close rapport between nurses, patients, families, and physicians, as well as other members of the healthcare team. Our highly trained nurses communicate with your physician and provide compassionate care to our patients. From a caring voice and an extra warm blanket, to a late night snack and a friendly smile, our nurses make the difference.
Our caring pediatric nurses are specialty trained in surgical care, wound care, general medical outpatient treatment including infusion therapy and pediatrics. Our attentive nurses will take good care of your little ones while they are at Newman Regional Health. In addition to planning and providing care for each child, the nurses fill many roles, such as patient advocate and teacher.
The 17-bed medical, surgical, telemetry and pediatric unit is located on the third floor of Newman Regional Health. We offer private rooms complete with a family lounge.
Just a few of the many services offered by our 3rd Floor Nurses and professionals:
Administration of  IV medication

Monitoring heart rhythms through cardiac monitoring (telemetry)

Assisting with mobility of patents

Providing education to patients and families regarding medications, dietary restrictions, and activity

Providing disease specific education and how to effectively manage at home.  

Monitor patient vital signs and lab values and report abnormal values to the providers to assist them in determining best treatment for our patients.
Skilled Status
At Newman Regional Health, patients do not have to be physically moved to a different room or unit when they are transferred from acute bed status to skilled bed status. For our patients' convenience, they remain in their own rooms if their status changes. We found that changing patients to "skilled" status and allowing patients to stay in the same room provides many benefits including:
More time to recover following an illness or surgery
Less expensive care than an acute hospitalization
Helps to keep patients oriented to surroundings and staff
Reduces the possibility of lost items
Reduces relocation confusion for friends and family
As patients progress, one factor that always remains constant is the devoted attention of our highly skilled nursing staff.
In addition to "skilled" care, our nursing staff also provides services in
Skilled Care Admissions
In-Patient rehabilitation
Medical Surgical care
Group and public speaking about skilled care and rehabilitation
Contact the Skilled Nursing Department at (620) 343-6800, ext. 2915 for more information.
Care Coordination
The Care Coordination team at NRH works with patients, families, and the entire care team to advocate for and assist our patients with problem solving personal or environmental difficulties that may arise during an illness. We have excellent staff that strive to ensure that the physical, emotional, and spiritual needs of our patients are met, both while they are a patient, as well as after discharge.
Our staff facilitates post-discharge services including:
Home health aides and hospice
Nursing home placement
Home and community-based service referrals
A variety of outpatient services
Medical follow-up
We can also assist with arranging for requested pastoral or spiritual care through our Volunteer Chaplain program or contact with a specific clergy member identified by the patient. Other psychosocial needs are addressed by providing social service support, crisis support, and discharge planning assistance.
Our Care Coordination team can also assist patients with the completion of advance directives such as living wills or durable power of attorney for healthcare.
Language interpretation and other communication services are provided for our patients who have needs.
All Care Coordination services, including interpretation, are provided at no cost to our patients. Our team consists of licensed social workers, registered nurse case managers, and clinical documentation improvement specialists.
Occupational Therapy
Contact
Occupational Therapy
Newman Regional health
Phone: (620) 343-6800, ext. 2298
Fax: (620) 340-6187
Occupational Therapy
Helping You Achieve Independence
The occupational therapy staff at Newman Regional Health provides inpatient, outpatient, and in-home care for people of all ages, from pediatrics to older adults.
The goal of occupational therapy is to help people achieve the highest level of independence possible. Treatment may include the use of adaptive equipment, activity modification, rehabilitative techniques, or home modification.
We also offer physical therapy and speech and language therapy.
Newman Regional Health Pharmacy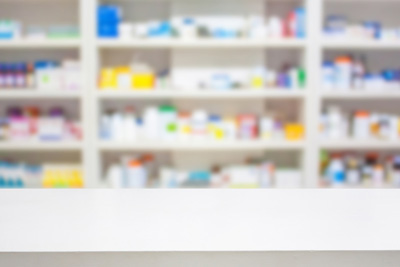 Phone: (620) 343-6800, ext. 1500
Fax: (620) 341-7836
We are extremely pleased to announce new services provided by the Clinical Pharmacy Team at Newman Regional Health here in Emporia, Kansas. These new services are provided as part of our ongoing mission to be your 'hospital of choice' when hospital care is needed. It is also our vision to do our part in keeping Newman Regional Health as one of the top 10 hospitals.
The pharmacists at Newman Regional Health (NRH) are all in the process of becoming certified as well trained Infectious Disease Pharmacists. What this means to you is that we will be a resource for you, your nurse and your physician when decisions are being made about your antibiotic therapy during your stay at NRH. Our clinical pharmacists will consult with you and your healthcare team on a daily basis. We will be there to discuss options with your physician and explain to you, our patient, the details of the antibiotic therapy that you receive. This is called our Antibiotic Stewardship Program (ASP). The purpose of this program is to ensure that you receive the best antibiotic choice for specific bacteria, in the correct dose, at the correct time while preventing duplication of therapy and helping to prevent drug resistance by the organism. We comply with evidence-based guidelines and best practices regarding antibiotic prescriptions and promote rational and appropriate antibiotic therapy to improve your clinical outcome. We are your 'stewards' of antibiotic therapy.
Another service we provide is assistance with pain management therapy. The intent is to keep you free of pain as much as is possible without sedation and other side effects for a better stay. These interventions will be done by our trained pain management pharmacists as they make rounds in the units, or in response to a request for a Pharmacy consult from your physician.
The pharmacist will be around to enable you to be involved in your care by discussing your medications with you during your stay as well as discussing your medication regimen upon your discharge. We, the Pharmacy Team at Newman Regional Health, are proud to provide these new services to you and be a part of your healthcare team. This is a small part of why NRH is one of the top 10 hospitals and your hospital of choice. Contact us today to learn more.
Here area few of the services that our Clinical Pharmacist provide the patients of Newman Regional Health:
Counsel patients at time of discharge

Counsel patients when high-risk medicines are prescribed

Counsel new inpatients about their medicine therapy

Consult with doctors and nurses about patient pain management therapy

Joint Camp teaching

Conduct diabetic education classes

Consult on cardiac rehabilitation classes

Serves as a member of Hospice team and medication reviews

Rounding with hospitalist team

Anticoagulant monitoring

Renal dose adjustments

Antibiotic stewardship

Streamlining IV to PO therapy

Narrow therapeutic medication monitoring (digoxin, phenytoin, etc.)

Kineteic dosing (vanco, gent)

Reconciliation of home medications vs. inpatient orders
Physical Therapy
Contact
Inpatient Physical Therapy
Newman Regional Health
Phone: (620) 343-6800, ext. 4595
Fax: (620) 340-6730
Address:
1201 W. 12th Avenue
Emporia, KS 66801
Newman Physical Therapy (Outpatient)
Phone: (620) 342-4100
Fax: (620) 340-6187
Address:
1024 W. 12th Avenue
Emporia, KS 66801
Improving Your Function to Improve Your Lifestyle
The goal of physical therapy is to improve the patient's functional ability to a level that will allow for the most productive lifestyle. The inpatient physical therapy staff at Newman Regional Health provides post-surgical care for total joint replacement and hip fractures; rehabilitation following stroke, debilitating disease, or illness; and wound care for patients with amputations in the Wound Care Clinic.
Patients with orthopedic and neurologic conditions receive outpatient physical therapy at Newman Physical Therapy. Sports medicine physical therapy and industrial rehabilitation are important components of the outpatient program. Our physical therapists perform worksite ergonomic and prevention programs specifically for the needs of a business.
Our physical therapists offer all types of specialty care, including:
Balance retraining and vestibular rehabilitation
Electrotherapy
Exercise therapy
Gait training
Hot and cold therapy
Manual therapy
Neuromuscular re-education
Post-operative rehabilitation (hip, knee, shoulder, elbow, wrist, hand, foot, ankle)
Progressive strengthening
Sports medicine
Ultrasound therapy
Physical therapy can help relieve numerous orthopedic conditions, including:
Back pain
Neck pain
Tennis elbow
Pitcher's elbow
Plantar fasciitis
Shoulder tendonitis
Sprains and strains
Tendonitis
Vertigo
We also offer occupational therapy and speech therapy.
Radiology
Meet the Radiologists
State-of-the-Art Medical Imaging Services for all Your Needs
Newman Regional Health's Radiology Department is fully equipped with state-of-the-art imaging technology. Our advanced medical imaging services assist our providers in diagnosing medical problems quickly and formulating effective treatment plans. All images are interpreted by a board-certified radiologist, who works closely with the referring physician and nursing team.

Radiology services at Newman Regional Health include:
CT Scan
Computed tomography (CT), also known as a "CAT scan," is a medical diagnostic tool that creates images of internal structures within the human body. CT scans aid physicians in diagnosing disease, viewing internal abnormalities, and assessing the extent of trauma. Newman Regional Health is equipped with a State of the Art Toshiba 160 Slice CT Scanner that provides highly detailed images of the human body.

The Toshiba 160 slice CT scanner non-invasively assists physicians in the diagnosis of a variety of anatomical areas, including spine, head, abdomen and chest. The Toshiba 160 slice CT scanner allows providers to simultaneously capture multiple wafer-thin images of a patient's anatomy within seconds, shaving precious minutes off the exam time.

The Toshiba 160 Slice CT system compliments and extends the high range of quality diagnostic services that Newman Regional Health offers the residents of Emporia and the surrounding area. The Toshiba 160 Slice CT Scanner provides our providers with vastly improved image quality, and entry into new applications such as CT angiography and an overall enhanced diagnostic confidence on all studies.

MRI (Magnetic Resonance Imaging)
Magnetic resonance imaging (MRI) produces detailed images of the body's organs and tissues without patient discomfort, exposure to radiation, or dye injections. MRI uses a powerful magnetic field and radiofrequency to produce computerized pictures.

For providers, MRI is advantageous in determining soft tissue disorders, including cartilage and ligament tears and herniated disks, but it also can be helpful in diagnosing bone disorders such as tumors.

Designed with the patient in mind, our Infinion 1.5T ultra-short bore MRI system is the shortest, most open high field scanner available. Our MRI is comfortable for patients because its design decreases claustrophobic feelings and exams are faster – about half the time of traditional open MRI. Our MRI has five times the power and produces the best possible images for providers than traditional open scanners.

Nuclear Scans
A nuclear scan shows how well an organ functions. The procedure begins with the injection of small amounts of radioactive trace material (isotopes). The organ absorbs the radioactive material. The special camera on the nuclear scan detects the radiation in the organ. The camera moves at different angles and sends signals to a computer that constructs an image of an organ and its circulation. Nuclear scans help providers diagnose many conditions, including cancer.

Ultrasound
Ultrasound is a non-invasive procedure that uses high frequency sound waves to create images. During ultrasound, a technician moves a small device on the skin. The device transmits signals that a computer converts into moving images. The image is displayed on a computer screen.

There are many uses for ultrasound including viewing a developing fetus, abdominal organ, thyroid, prostate, heart function, and blood flow through major vessels.
Sleep Medicine
Our Accredited Sleep Disorders Center Offers Diagnostic Sleep Studies
Sleep is vital for whole body health, just like breathing or eating. Untreated sleep disorders can contribute to health problems, some of which may be life threatening. At Newman Regional Health, our Sleep Disorders Center in Emporia, Kansas is equipped with state-of-the-art equipment and staffed by experienced sleep specialists for the prompt diagnosis and treatment of sleep disorders.
Accredited by the American Academy of Sleep Medicine, our Sleep Disorders Center is fully-equipped with a home-like private bedroom to monitor patients during sleep. A caring trained sleep technologist monitors the patient during the all-night sleep study (polysomnogram). A physician analyzes the results, patient history, and lab tests to make a diagnosis and formulate a treatment plan.
Our sleep specialists identify and treat sleep disorders. One such common disorder, sleep apnea is a potentially life-threatening breathing problem that occurs during sleep.
Symptoms of sleep apnea include:
Loud irregular snoring
Gasps for breath during sleep
Sudden body movements
Excessive sweating
Excessive daytime sleepiness
Morning headaches
High blood pressure
Impotence
Personality changes
Talk to your provider if you suspect that you or a loved one has sleep apnea or a sleep disorder.
Specialty Clinics
Meet the Neurologist
Numerous specialty physicians work in association with the providers and nurses at Newman Regional Health in our Specialty Clinics. Participating specialty physicians include a neurologist, orthopedist, pain management specialist, sleep disorder specialist, and urologist.
Neurology
Neurology is a medical specialty dealing with disorders of the nerves and nervous system. Neurological problems can cause pain, limited function, balance problems, and even paralysis.
A neurologist will perform an EMG and/or nerve conduction study to diagnose neurological disorders and nerve abnormalities associated with pain or numbness. Treatment is highly individualized.
Some of the most common conditions a neurologist treats include migraines, epilepsy, neuropathy, brain tumors, and more.
Hartej Sethi, MD is a board-certified neurologist practicing at Newman Regional Health.
Speech and Language Therapy
Contact
Speech Therapy Department
Newman Regional Health
Phone: (620) 343-6800, ext. 2276
Inpatient and Outpatient Speech Therapy Services for Emporia
Speech and language therapy helps individuals, from infants through older adults, to achieve their maximum potential. Speech and language therapists address swallowing problems, speech-language impairments, voice disorders, and stuttering.
Newman Regional Health has speech and language therapists who provide inpatient, outpatient, and in-home services in residents of Emporia, Kansas and the surrounding areas.
We also offer occupational therapy and physical therapy.
Surgical Services
Meet the Surgeons
Contact
Newman Regional Health Medical Partners Surgical Specialists
Phone: (620) 342-6161
Fax: (620) 342-0087
Monday thru Friday
7:30am – 5:00pm
Unsurpassed Skill and Reassuring Comfort in Surgical Care
Surgeons at Newman Regional Health in Emporia, KS diagnose and treat medical conditions that require general surgery. From breast cancer to hernias, they utilize the most innovative therapeutic techniques and state-of-the-art surgical technology to ensure that you receive the most effective care possible.
As your surgeon, their goals are to improve your health and preserve your quality of life. Before recommending a treatment plan, they will evaluate your medical problem in relationship to your overall health, lifestyle, past treatment, and future goals.
They will explain every procedure, answer your questions, and help you understand your treatment options, both surgical and nonsurgical. While they will advise you of their recommendations, they will ultimately allow you to make the final decision about how your treatment is to proceed.
Our surgeons treat a number of illnesses and conditions. If surgery is required, they have vast experience with all the latest procedures to correct your problem and return you to good health. We have a solid reputation for providing excellent surgical care and diligent follow-up care, resulting in exceptional outcomes.
Our experience, surgical skills, and medical knowledge include:
Breast cancer
Colon problems, including colon cancer
Colonoscopy
Gallbladder disease / gallstones
Stomach problems / stomach cancer
Hernias
Rectal bleeding / rectal cancer
Skin lesions and skin cancers
Laparoscopy
Appendicitis
Thyroid cancer / thyroid surgery
Capsule (pill) endoscopy for small intestine problems
Video endoscopy for stomach problems
In-office ultrasound of the breast
In-office breast biopsy using the Mamatome Breast Biopsy System
Women's Life Center
Contact
Women's Life Center
Newman Regional Health
Phone: (620) 343-6800, ext. 4477
Fax: (620) 341-7813
We've been delivering babies and caring for mothers for over 90 years. For the staff of the Women's Life Center, the miracle of new life never diminishes. At Newman Regional Health, every delivery is a special delivery. A comfortable, homelike birthing room allows for labor, delivery, and recovery to take place in the same room. These rooms are equipped with cable TV and WiFi so emailing your baby's first picture, minutes after delivery, is possible using your own laptop. Cell phones may be used in the delivery rooms as well to text messages and pictures. Via Internet, your friends and family can even view the delivery live with the use of a webcam.
You can rest assured that while the setting is homelike, the medical equipment and care you will receive are state-of-the-art. We believe that the birth of a baby is a very personal experience. That's why we offer options for delivery, positioning and comfort measures, anesthesia, and coaching support.
One of the first joys of parenting will be holding your baby. Infants are placed skin-to-skin immediately after delivery as recommended by the Kansas High 5 initiative. Cesarean section deliveries take place in Newman Regional Health's delivery/operating room which is located near the other delivery rooms in the Women's Life Center.
Our visitation schedules encourage family togetherness. Dad and other immediate family members may visit at any time. From 2 p.m. – 3 p.m. daily we observe a "quiet time" on the unit. We encourage moms and dads to rest during this time. Open visiting hours are at the mother's discretion. For the protection of your newborn, all visitors must be free from communicable diseases.
Newman Regional Health is a High 5 Facility, a program encouraging the adoption of five evidence-based maternity care practices that support breastfeeding success. We are a Breastfeeding Welcome location from the Kansas Breastfeading Coalition, Blue Distinction Center for Maternity Care, and a National Certified Gold Safe Sleep Champion.
Childbirth at Newman Regional Health
More than 40,000 babies have been brought into the world at Newman's Women's Life Center. That's more than 500 miracles of life each year! The Women's Life Center features the LDR concept, where labor, delivery, and recovery all occur in private home-like birthing rooms.
Today, more than ever, the focus at Newman Regional Health is on the family. Birth is a very personal experience. The Women's Life Center is designed to allow families the freedom to choose the birth experience most meaningful to them.
Parents enjoy the closeness and tremendous family bonding that occur during the earliest moments of life. After delivery, the nursing staff closely observes the mother and baby should complications arise. A lactation consultant is available for breastfeeding mothers who need assistance after delivery.
Breastfeeding products are available for sale or rent at Newman Medical Supply.
Becoming a Mom Prenatal Classes
Being pregnant and having a baby is a wonderful experience, yet it can be scary, too! Whether you are experiencing a pregnancy for the first time or the fourth time, each experience is different and can create new challenges and concerns. The more you can learn with each pregnancy, the better you will be able to care for yourself and your baby and the healthier you will both be.
That's why Newman Regional Health is now providing group education sessions to all pregnant patients. These group sessions are called Becoming a Mom.
Becoming a Mom classes will help you:
Interact with other pregnant women
Share your experiences and concerns
Learn more about common pregnancy experiences
Learn more about labor and delivery
Learn how to be successful with breastfeeding
Learn how to calm your baby
Prenatal Care: What to expect from your prenatal care – ask questions & get answers to all your concerns

Pregnancy Health: Learn how stress, certain foods, and many other things can affect your pregnancy

Signs and Symptoms of Preterm Labor/Labor and Delivery: Why last weeks of pregnancy matter

Infant Feeding/Breastfeeding Basics: What to expect & how to overcome problems with breastfeeding even for the experienced breastfeeding mom

Infant Care/Happiest Baby on the Block/Period of Purple Crying/SIDS Reduction

Postpartum Recovery/Interconception Health: Regaining health between pregnancies
Participants will receive a gift for attending each session. Attend all 6 classes and earn a free Pack 'N Play or other prize from the prize board! This program utilizes the March of Dimes Becoming a Mom/Comenzado bien curriculum and is supported by the Kansas Department of Health & Environment, March of Dimes and Capital Federal Foundation.
Class Schedule
Sessions are Tuesday evenings from 6pm – 8pm. Please download the 2019 class schedule here.
Class Location
Sessions are held at Newman Regional Health in the ESU School of Nursing at 1127 Chestnut Street Emporia, KS 66801.
Labor and Delivery
As an expectant mother, you want the very best medical care to ensure that your baby is born healthy and that you stay strong enough to care for your newborn At Newman Regional Health we offer private rooms, the ideal setting during your special and very intimate time.
When you choose the Women's Life Center at NRH, you're choosing to give birth in a compassionate and comfortable environment. Our team of the most dedicated providers, certified nurse midwife, and nurses work together to deliver quality, attentive care for you and your baby.
Epidural Anesthesia for Labor
Epidural analgesia, sometimes called an epidural block, causes some loss of feeling in the lower areas of your body, yet you remain awake and alert. An epidural block may be given soon after your contractions start, or later as your labor progresses. An epidural block is given in the lower back into a small area (the epidural space) outside the spinal cord. You will be asked to sit with your back curved outward and to stay this way until the procedure is completed.
After the epidural needle is placed, a small tube (catheter) is inserted through it, and the needle is withdrawn. A continuous dose of medication can then be given through the tubing continuously and you will be given a button to self-administer extra doses. It is fine to lie on the catheter. It is soft and flexible. Although an epidural block will make you more comfortable, you still may be aware of your contractions. You can move when it is done, but you will not be allowed to walk around.
An epidural block with more or stronger medications can be used for a Cesarean delivery. In a sense the epidural can provide a margin of safety since the epidural can be "strengthened" quickly and safely in the setting of an unplanned Cesarean delivery. Patients with indwelling epidural catheters rarely require general anesthesia for their Cesarean section.
Out of all the options for pain control, epidurals provide the best and most reliable level of pain relief and patient satisfaction.
Anesthesia for Elective Cesarean Section
Cesarean births require anesthesia – either via an epidural, a combined spinal/epidural, or rarely, a general anesthetic. Your anesthesia provider will discuss the options available to you and remain with you throughout the surgery.
Visiting Regulations
A spouse or support person is encouraged to be with you to participate in the birth experience. Any additional visitors present during the actual delivery must have prior approval from your physician and nurse. For your safety and privacy, please have all visitors use the waiting room and not wait in the hallways. The visiting policy will be adjusted based on current infection guidelines. We reserve the right to limit visitors under certain situations.
Parenting Center
For more than 90 years, Newman Regional Health has helped bring babies into the world. For the staff of the Women's Life Center, the miracle of new life never diminishes.
Mothers can enjoy ongoing support at the Parenting Center through the Weigh to Grow! class held Tuesday mornings and Thursday evenings. We also offer prenatal classes to help prepare the mother for her upcoming birth experience.
Weigh to Grow! Mom's Support Group
Weigh to Grow! is a support group for Moms whether they are breastfeeding or bottle-feeding their babies. Moms have a chance to weigh their babies and receive help with infant feeding. Come meet other new mothers with infants!
Support group times are on Tuesdays and Thursdays (excluding holidays):
Tuesday: 10 am – 12 pm
Thursday: 5 – 6:30 pm
No appointment is needed for group clinic. If a private appointment is needed or for further questions about the Parenting Center, call (620) 343-6800 ext. 4477 or email gslayden@www.newmanrh.org.
The Parenting Center is located on the 4th floor of Newman Regional Health.
Personal Lactation Support
It sometimes takes infants and new mothers a little while to get used to breastfeeding. Experts in our Parenting Center provide personal lactation support to help you and your baby learn to work together to make sure nutritional goals are met – even after you go home. NRH employs three International Board Certified Lactation Consultants: Gina Slayden, RN, IBCLC, Amanda Janzen, RN, IBCLC, and Kimberly Coleman, RN, IBCLC.
Gina Slayden, RN, IBCLC is available for private appointments or by attending our Breastfeeding Support Group. Gina can be reached by email: gslayden@www.newmanrh.org or by phone at (620) 343-6800 ext. 4477.
The NRH Breastfeeding Support Group meets Tuesdays from 10:00am – 12noon and Thursdays from 5:00pm – 6:30pm. Stop by to see how your baby is growing, get breastfeeding support, or just talk with other moms.
Because hospitals play an important role in making the breastfeeding experience easier, Newman Regional Health is also a proud participant in "High 5 for Mom & Baby", a program that aims to improve breastfeeding success in Kansas through hospital care that supports nursing moms and babies. We are proud to say our new moms have a very high breastfeeding rate of 90 percent.
Reliable sources for breastfeeding information:
Newman Regional Health Nursery
Newman Regional Health's Nursery allows everyone to see your precious newborn baby for the first time and share the joy that your newborn baby brings. Newborns are listed on the WebNursery by first name and last initial only. Click on the logo below to view the babies!
For technical assistance with accessing the WebNursery, please contact Our 365 at (800) 433-0855 or go to http://www.our365.com.
Please note that baby announcements are posted about 10-14 days after Our 365 receives the film shipped from Newman Regional Health.
Newborn pictures are only posted if the parents have given written consent. If the baby you are looking for does not appear on the WebNursery, the baby's parents should call Our 365 at (800) 433-0855.
Level II Nursery
The Level II Nursery is equipped to care for infants needing specialized care. Not only is the nursery for babies who need a little extra care, it is also for healthy babies of mothers who need some extra time to recover and rest after delivery. While no one likes to think about having problems with the birth of a child, it is reassuring to know that the staff of the Women's Life Center is trained to respond to any unexpected emergency that may arise. Most infants who require specialized care remain near mother in our Intermediate Care (Level II) Nursery, which provides neonatal equipment and a specially trained staff to provide expert care around the clock for your baby.
Postpartum Care
When you and your baby are moved to the mother-baby unit, identification bands will be issued to you, your baby, and the baby's father or support person. Someone with a identification band must be with the baby at all times. The baby may go to the nursery if no one with a band is available to stay with the baby. For safety and security reasons all hospital staff on the mother-baby unit are required to wear hospital ID badges. Your baby will wear a special ID band, which triggers an alarm if the baby is removed from the mother-baby area without authorization.
You are encouraged to keep your baby with you in your room. You and your baby are cared for as a pair, receiving your nursing care from the same nurse. This promotes educational opportunities along with open communication between you and your nurse.
Postpartum rooms include cordless phones, microwaves, and refrigerators. After delivery and a short recovery time, you will move to a private postpartum room. Our family-centered care is designed for the health, comfort, and enjoyment of your family. You may spend as much time with your baby as you choose, keeping your baby in your room 24 hours a day if you desire. Our nurses will help you learn about baby care, feeding, after delivery self-care, and other related topics. Snacks and beverages are available to you at any time. Every room is equipped with amenities including microwaves and refrigerators, all donated by the Newman Auxiliary. Twin-size sleeper sofas, donated by the Newman Regional Health Foundation, in all postpartum rooms give new dads or other family members a place to rest and stay overnight while staying with mom and child.
Advanced Security
During your time with us, we want your attention to be focused on bonding with your baby. Rest assured, the Women's Life Center provides advanced security system for the safety of your newborn.
You are encouraged to keep your baby with you in your room. You and your baby are cared for as a pair, receiving your nursing care from the same nurse. This promotes educational opportunities along with open communication between you and your nurse.
Baby & Me Tobacco Free
BABY & ME – Tobacco Free Program is a smoking cessation program created to reduce the burden of tobacco use on the pregnant and post-partum population.
Please feel free to click the link below for more information or contact Heather Aylward at haylward@www.newmanrh.org or 620-343-6800 ext 4497.
http://www.babyandmetobaccofree.org/
Baby & Me – Tobacco Free program helps new moms in Lyon County

Safe Sleep for Infants
Click here for more information on how to create a safe sleep environment for your baby.
Meet the Providers
The following obstetrics and gynecology physicians (OB/GYNs) have medical privileges to deliver babies at Newman Regional Health:
Dr. Christina A. Faulkner
Dr. David B. Kemp
Trisha Hoelting, APRN-C, CNM (certified nurse midwife)
Family practice physicians who have medical privileges to deliver babies include:
Dr. Jennifer Esau
Dr. Pam D. Harrison
Dr. Bryce Heitman
Dr. Anna LaSota
Dr. Ryan LaSota
Dr. J. Samuel Tovar