Newman Regional Health Services
Diabetes Management
Diabetes is a disease that occurs when your blood glucose, also called blood sugar, is too high. Blood glucose is your main source of energy and comes from the food you eat. Insulin, a hormone made by the pancreas, helps glucose from food get into your cells to be used for energy. Sometimes your body doesn't make enough—or any—insulin or doesn't use insulin well. Glucose then stays in your blood and doesn't reach your cells.
Over time, having too much glucose in your blood can cause health problems. Although diabetes has no cure, you can take steps to manage your diabetes and stay healthy.
Sometimes people call diabetes "a touch of sugar" or "borderline diabetes." These terms suggest that someone doesn't really have diabetes or has a less serious case, but every case of diabetes is serious.
Consult with your primary care provider or make an appointment at Newman Regional Health Medical Partners Family Medicine
Hospitalist Program
What is a hospitalist?
A hospitalist is a physician or advanced practice provider who specializes in caring for patients admitted to a hospital. A hospitalist acts as a primary provider while patients are hospitalized, from admission through discharge and is in frequent contact with the primary care physician of the patient.
At Newman Regional Health, our hospitalist program includes a team of healthcare providers who provide care for inpatients and outpatient observation patients over the age of 18 who have been admitted to our hospital. Working closely with our emergency room physicians and a wide range of specialty physicians and clinical departments, our hospitalists are available 24 hours a day, seven days a week to help patients get well and return home.
Newman Regional Health is dedicated to improving health in our communities by providing high quality care. The Hospitalist Program at Newman Regional Health is a team of providers who specialize in inpatient care for patients that are admitted into the hospital.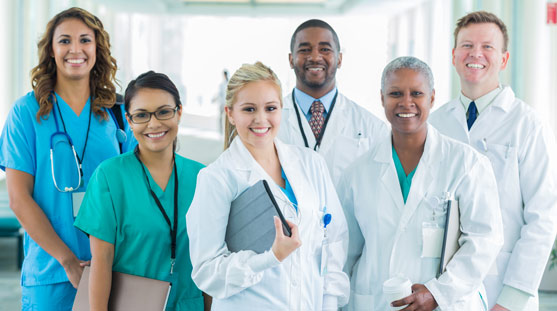 Benefits of a Hospitalist Program
Shorter waiting time for a bed. The hospitalist helps speed up the process of getting patients admitted from the Emergency Room.
Better communication. The hospitalist becomes the center point of communication for the patient, family, primary care physician, and specialists.
Personalized, family-centered care. Hospitalists practice full-time in the hospital and are available to answer patient and family questions.
Shorter hospital stay. The hospitalist acts as provider and coordinator of care eliminating much of the wait time for tests, results, and consultations.
Quicker discharge. The hospitalist can give discharge approval more quickly as they are always in the hospital, to get patients on their way home sooner.
Continuity of care. The hospitalist team work seven consecutive day shifts; the likelihood of having the same team during a patient's stay is very high.
Better quality of care. The hospitalist is nearby and will see patients several times a day, if needed.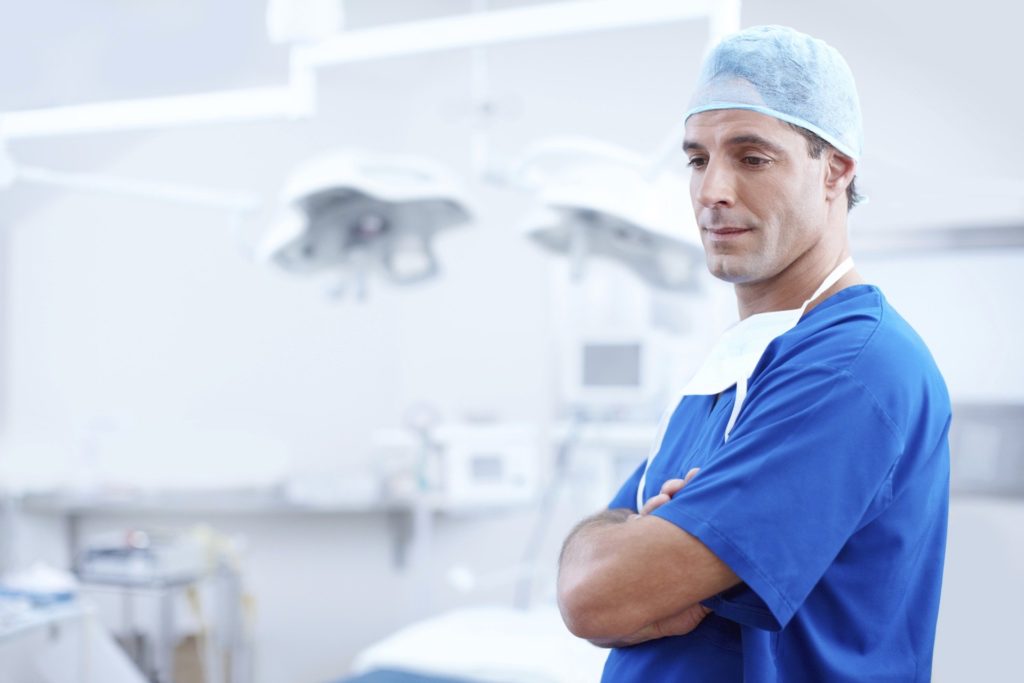 Why did my family physician stop seeing patients in the hospital?
For almost 100 years, Newman Regional Health cared for hospitalized patients with a community physician model where physicians saw patients in their own clinic and also in the hospital if they had to be admitted. Over the years, increased physician specialization, severity of illness of hospitalized patients and the advent of electronic medical records in hospitals and physician clinics led to a dramatic increase in the amount of time it took to complete a patient visit in their clinic and admit, round on and discharge hospitalized patients.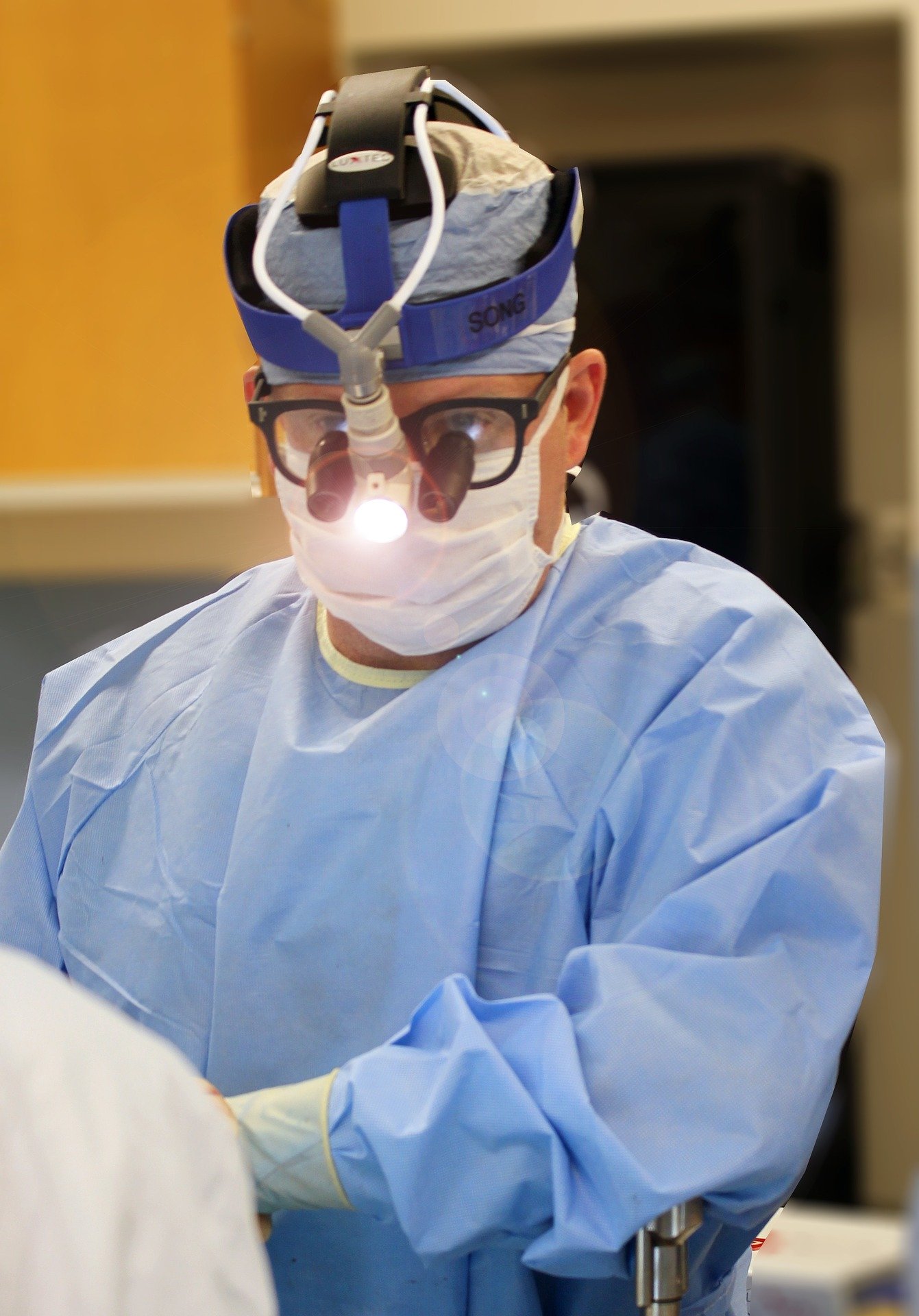 Frequently Asked Questions
How will my primary care physician know about my condition?
At discharge, the hospitalist communicates with the patient's primary care physician to discuss any additional treatment, arrange follow-up care, and prescribe medications. The hospitalist also sends hospital records to the patient's primary care physician.
How do I contact the hospitalist about my care?
If a patient or family member has questions during their stay, ask the nurse to contact the hospitalist who is caring for them and they will be happy to contact the hospitalist team.
Will the hospitalist be involved in follow-up care?
A relationship with the hospitalist is usually limited to a patient's time in the hospital. However, hospitalists do make themselves available to primary care physicians and specialists for consultations. Primary care physicians will continue to be a patient's regular provider after their hospital stay.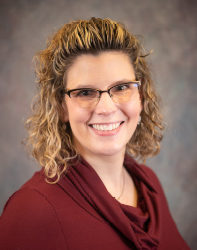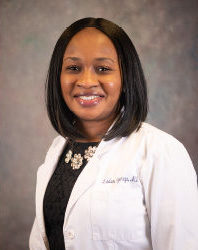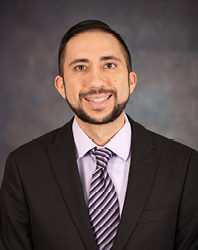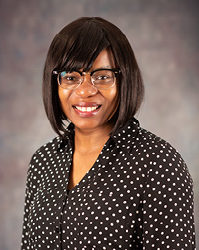 Telemedicine Hospitalist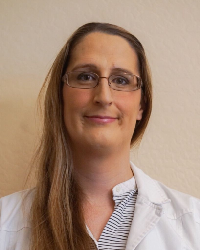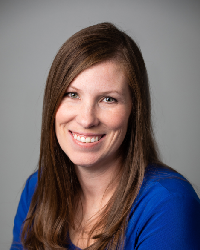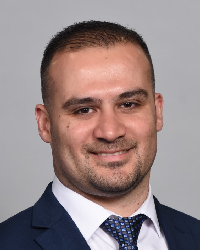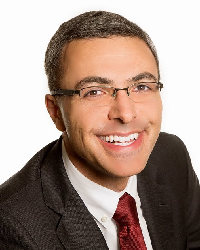 Laboratory
Phone: (620) 343-6800 ext. 21202
Fax: (620) 341-7825
Conveniently located inside Entrance C, next to Main Registration, patients needing blood work, sample collection, screenings, and doctor ordered testing can save time by coming directly to the new lab area.
Open 8:00am – 5:00pm. After hours, patients can register in the Emergency Department.
The laboratory at Newman Regional Health provides accurate diagnostic test results and support services in a timely and cost-effective manner to our customers. Our laboratory is federally approved and licensed by CMS under CLIA to provide testing for Medicare and Medicaid programs.
Laboratory tests are performed upon the written order of a licensed healthcare provider. The laboratory is open and staffed 24 hours a day to assist you. No appointments are required for routine blood collection.
A comprehensive quality control program has been established to monitor for precision, reliability, and accuracy. All anatomical pathology specimens are reviewed by two pathologists before results are released. The laboratory department is committed to improving quality, processes, turnaround times, and customer service.
The laboratory is operated by pathologists who are board certified in anatomical and clinical pathology, as well as laboratory technologists, technicians, phlebotomists, and office support professionals.
Lab Services
Hematology, Chemistry, Urinalysis, Coagulation, Serology
Microbiology
Transfusion
Cytology and Histopathology
Occupational Services
Hematology, Chemistry, Urinalysis, Coagulation, Serology
Routine hematology, chemistry, and urinalysis tests are available at all times. In addition, we perform a variety of specialized tests, including cardiac markers, BNP, drug-of-abuse screens, therapeutic drug levels, and toxicology tests.
Routine coagulation tests available include Protime/PT (with INR), APTT, fibrinogen, and D-dimer testing.
Routine serology tests such as mono test, streptozyme, C-reactive protein, rheumatoid factor, and pregnancy testing (qualitative and quantitative) are available at all times.
Microbiology
Our microbiology department provides identification of disease-causing aerobic and anaerobic bacteria. In addition, we perform antimicrobial susceptibility testing for most aerobic bacteria. We also utilize automated blood culture systems. Rapid antigen testing is available to diagnose infections such as strep throat, influenza, and RSV. We also offer a line of molecular testing to identify bacteria, viruses and parasites, that may be causing illness.
Transfusion
Our transfusion service maintains an inventory of blood and blood components for transfusion to our inpatients and outpatients. We routinely stock red blood cells of all blood types as well as fresh frozen plasma. Plateletpheresis packs and specially prepared red cell units are available by special order. The American Red Cross out of Wichita, Kansas is our blood supplier.
Cytology and Histopathology
The laboratory processes surgically removed tissue for interpretation by the pathologists at Peterson Laboratory Services, P.A. in Manhattan, Kansas.
Occupational Services
The laboratory is a collection site for DOT and non-DOT drug testing, offering this service to Emporia and the surrounding communities. Breath alcohol testing (BAT) is also available.
Medical Nutrition Therapy
Phone: (620) 343-6800, ext. 21802
Assistance with Diet and Lifestyle Changes for Total Wellness
Newman Regional Health offers medical nutrition therapy for people with a medical diagnosis such as diabetes, high cholesterol, high blood pressure, obesity, or a specific nutritional need.
Our registered dietitian works with patients individually to create a realistic meal plan and determines appropriate lifestyle changes needed for a healthy lifestyle. Medical nutrition therapy is provided on an outpatient basis per physician referral.
Many insurance companies are now paying for medical nutrition therapy if ordered by a physician. Please talk to your doctor about a referral.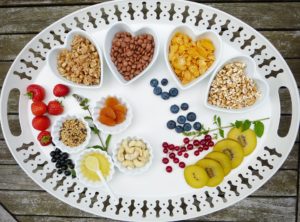 Newman Medical Equipment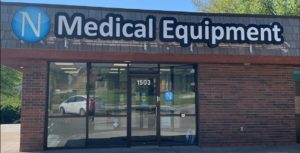 Phone: (620) 343-1800
Fax: (620) 343-1859
1503 W. 12th Ave. Emporia, KS 66801
Hours of Operation:
Monday – Friday: 8 am – 5 pm
Due to Covid-19, the lobby is closed. We offer curbside pickup with any order. We are open to provide shoe fittings for the diabetic with an appointment.
On-call 24 Hours a Day to Serve You With Oxygen and Hospice Services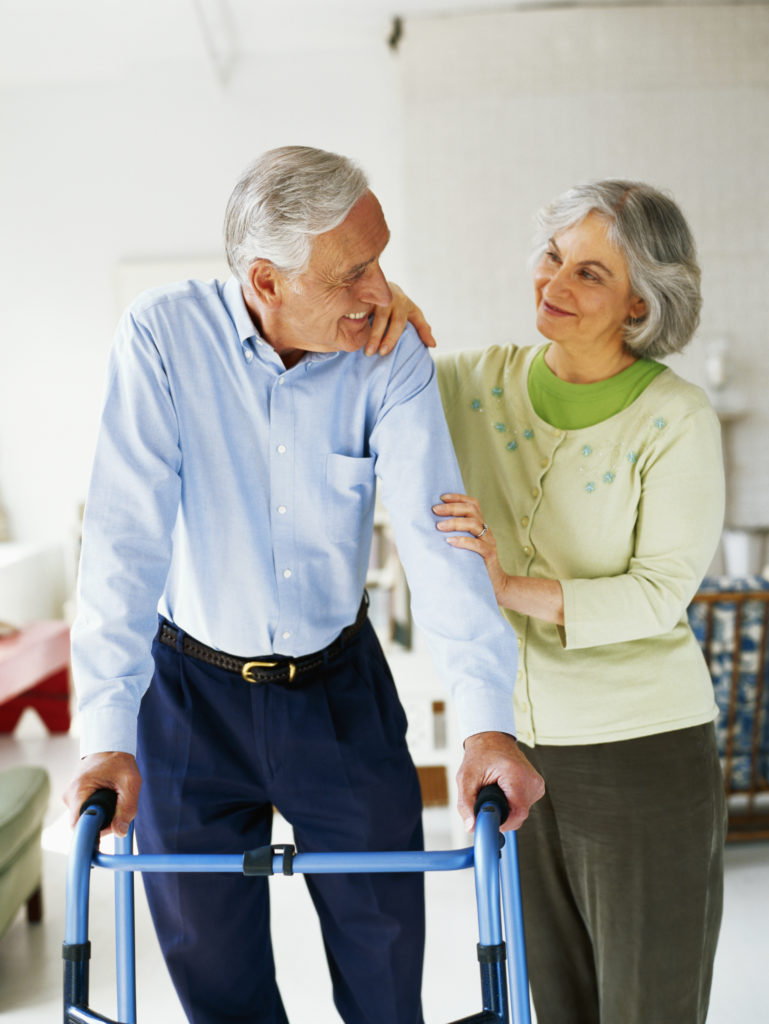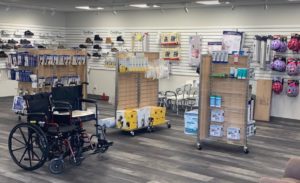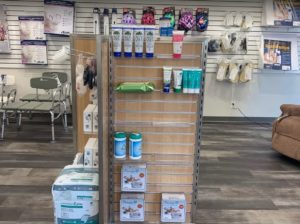 RENTAL, SALE & SERVICE OF DURABLE MEDICAL EQUIPMENT AND SUPPLIES
Newman Medical Equipment sells the durable medical equipment and supplies you need in the home and community. Our medical equipment specialists will obtain the items you need and make special orders, if necessary. For some products, a rental option is available.
Walk-in customers are always welcome in our retail showroom. You may be able to find exactly what you need by visiting with our friendly and knowledgeable staff.
We make deliveries within 60 miles for specialized equipment.
REFERRALS FOR SERVICES
A physician referral is needed for medical equipment and supplies to be covered by insurance. A certificate of medical necessity may also be required.
PAYMENT FOR SERVICES
If you qualify, Medicare, Medicaid, Blue Cross/Blue Shield, and most private insurance carriers will reimburse part or all of the cost of certain medical equipment.
Our billing specialist can answer your questions and file a claim with your insurance company. Call (620) 343-6800 x25108 for assistance. We accept all major credit cards.
Private pay arrangements are also available.
Please allow time for the insurance verification process required for many supplies and services.
PATIENT PORTAL
With Patient Portal access, patients can view upcoming appointments, send messages, make payments, and view summaries of their office visits, lab results, medication list, immunizations, and vitals. Patients can also print these records from their portal, if needed. If patients would like to register for the portal, please call (620) 343-6800 ext. 23406
Newman Medical Equipment offers:
RESPIRATORY/SLEEP APNEA
Home and portable oxygen systems and pulmonary medication devices allow patients with lung and heart problems to start or continue treatments at home as ordered by their physician.
BIPAP / CPAP machines (including a wide selection of masks)
Compressed oxygen
Nebulizers
Oxygen concentrators
Suction equipment
Portable Liquid Oxygen Units
DIABETIC SUPPLIES
Compression socks
Compression hosiery
MATERNITY PRODUCTS
Breastfeeding supplies
Breast pumps for sale or rent
Breast milk storage bags
Disposable bra pads
Support belts
ORTHOPEDIC SUPPLIES AND EQUIPMENT
Knee braces up to 4XL
Lumbar support up to XXL
Wrist braces
Shoulder immobilizers
Elbow braces
Walking boots
Back braces
Rib belts
REHABILITATION
Back braces
Compression stockings
Orthopedic braces
Polar cubes
TENS units
DAILY LIVING
Bath/tub chairs, commodes, and benches
Chair lifts
Grab bars
Lift chairs
Reachers
Shoe horns
Sock aids
Seat cushions
MOBILITY AIDS/BEDS
4-wheel rollators
Crutches
Folding walkers
Walkers with or without seats
Hospital beds
Over-bed tables
Quad canes
Scooters
Support mattresses/surfaces
Trapeze bars
Wheelchairs
ADDITIONAL EQUIPMENT
Wound care products (dressings, lotions, etc.)
Ostomy supplies
Urinary supplies
Bariatric aids
Mastectomy supplies (including breast forms and pocket bras)
Blood pressure monitors
Glucose meters
Exam gloves
Nursing Services
If you are a patient and need assistance, please notify your nurse or Care Coordination department at (620) 343-6800 ext. 24102.
Skilled Nursing: (620) 343-6800, ext. 22295, Mobile: (620) 794-0739
Care Coordinator: (620) 343-6800, ext. 24102
Fax: (620) 341-7868
Providing the Highest Quality Patient Care for Adults and Children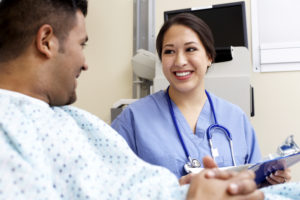 Newman Regional Health hospital practices total patient care to foster a close rapport between nurses, patients, families, and physicians, as well as other members of the healthcare team. Our highly trained nurses communicate with your physician and provide compassionate care to our patients. From a caring voice and an extra warm blanket to a late night snack and a friendly smile, our nurses make the difference.
Our caring pediatric nurses are specialty trained in surgical care, wound care, general medical outpatient treatment including infusion therapy and pediatrics. Our attentive nurses will take good care of your little ones while they are at Newman Regional Health. In addition to planning and providing care for each child, the nurses fill many roles, such as patient advocate and teacher.
The 17-bed medical, surgical, telemetry and pediatric unit is located on the third floor of Newman Regional Health. We offer private rooms complete with a family lounge.
Just a few of the many services offered by our 3rd Floor Nurses and professionals:
Administration of IV medication
Monitoring heart rhythms through cardiac monitoring (telemetry)
Assisting with mobility of patents
Providing education to patients and families regarding medications, dietary restrictions, and activity
Providing disease specific education and how to effectively manage at home.
Monitor patient vital signs and lab values and report abnormal values to the providers to assist them in determining the best treatment for our patients.
Skilled Status
At Newman Regional Health, patients do not have to be physically moved to a different room or unit when they are transferred from acute bed status to skilled bed status. For our patients' convenience, they remain in their own rooms if their status changes. We found that changing patients to "skilled" status and allowing patients to stay in the same room provides many benefits including:
More time to recover following an illness or surgery
Less expensive care than an acute hospitalization
Helps to keep patients oriented to surroundings and staff
Reduces the possibility of lost items
Reduces relocation confusion for friends and family
As patients progress, one factor that always remains constant is the devoted attention of our highly skilled nursing staff.
In addition to "skilled" care, our nursing staff also provides services in
Skilled Care Admissions
In-Patient rehabilitation
Medical Surgical care
Group and public speaking about skilled care and rehabilitation
Contact the Skilled Nursing Department at (620) 343-6800, ext. 22295 or by mobile phone (620)794-0739 for more information.
Care Coordination
The Care Coordination team at NRH works with patients, families, and the entire care team to advocate for and assist our patients with problem solving personal or environmental difficulties that may arise during an illness. We have excellent staff that strive to ensure that the physical, emotional, and spiritual needs of our patients are met, both while they are a patient, as well as after discharge.
Our staff facilitates post-discharge services including:
Home health aides and hospice care
Nursing home placement
Home and community-based service referrals
A variety of outpatient services
Medical follow-up
Spiritual Care
We can also assist with arranging for requested pastoral or spiritual care through our Volunteer Chaplain program or contact with a specific clergy member identified by the patient.
Psychosocial Care
The needs of the patient are addressed by providing social service support, crisis support, and discharge planning assistance.
Advance Directives
Our Care Coordination team can also assist patients with the completion of advance directives such as living wills or durable power of attorney for healthcare.
Non-English speaking patients
Language interpretation and other communication services are provided for our patients who have needs.
All Care Coordination services, including interpretation, are provided at no cost to our patients. Our team consists of licensed social workers, registered nurse case managers, and clinical documentation improvement specialists.
Occupational Therapy
Phone: (620) 343-6800, ext. 22298
Fax: (620) 340-6187
Inpatient Occupational Therapy
Helping You Achieve Independence
The occupational therapy staff at Newman Regional Health provides inpatient care for people of all ages, from pediatrics to older adults.
The goal of occupational therapy is to help people achieve the highest level of independence possible and to participate in the things they want and need to do through the therapeutic use of everyday activities (occupations).
Examples of care may include:
Use of adaptive equipment
Activity modification
Rehabilitative techniques
Home modification
Outpatient Occupational Therapy
Newman Physical Therapy (Outpatient)
1024 W. 12th Avenue
Emporia, KS 66801
Phone: (620) 342-4100
Fax: (620) 340-6187
newmantherapyservices.com
Following a thorough evaluation, an occupational therapist will tailor a treatment plan dedicated to restoring your maximum functional ability. Your therapist will work individually with you and will closely monitor your progress and modify your program as required.
Outpatient Services include:
Custom upper extremity orthotic fabrication
Pre-fabricated splint fitting and modification
Strengthening/range of motion
Joint protection training
Wound, scar, and edema management
Nerve desensitization
Adaptive equipment and activities of daily living training
Energy conservation training
Work simplification
Body mechanics and ergonomic protection techniques
Pain Management
Phone: 620-343-6800 ext 21637
Pain can arise from a wide range of diseases and injuries such as sprains, arthritis, cancer, autoimmune diseases and even poor posture. Often, pain becomes unbearable, and more conservative treatments and therapy fail to offer relief.  Many patients turn to additional medications and procedures to find ways to manage the pain levels they are suffering.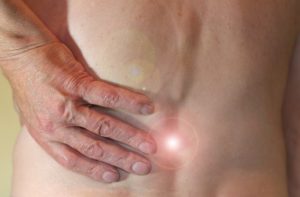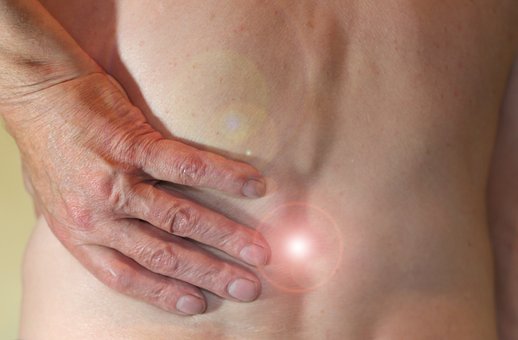 Acute Pain vs. Chronic Pain
Acute pain generally is felt quickly after an injury and is temporary. Usually, once the injury has completed the healing process, the pain stops or becomes manageable with simple treatments and medication.
Chronic pain is generally diagnosed after a patient has felt it on a consistent basis for three to six months. Your primary care doctor can help you decide if you need treatment from a pain management specialist.
Newman Regional Health provides consultations, diagnosis, and treatment for both acute and chronic pain conditions. Our goal is to eliminate, reduce or control your pain levels so that you can improve your quality of life.
The pain management care practiced by Newman Regional Health works in coordination with your primary care doctor or specialist. We communicate with all types of care providers to understand the treatment goals and to ensure we are offering the best treatment options to manage your pain.
Conditions We Treat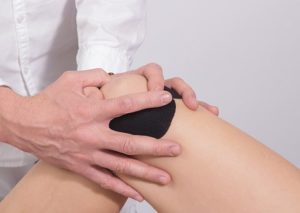 We treat a variety of pain conditions. If you need a consultation, ask your primary care doctor or specialist for a referral.
Back Pain
Neck Pain
Arthritis
Muscle pain
Pain that radiates into the arms or legs
Spinal Stenosis
Herniated Disc
Leg Pain
Scoliosis
Degenerative disc disease
Vertebral compression fracture
Lower back fracture or trauma

Pain resulting from car accidents and work injuries
Our Treatments & Services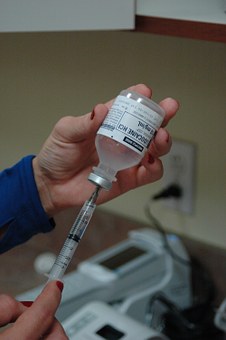 Our Pain Management Physician has undergone specialized training in pain management during fellowships and/or residencies.
During your visit, they will go over the results of any imaging that was done, as well as discuss the treatment plan with you in order to help you work toward your goals.
Treatments we offer include:
Epidural Steroid Injection
Facet Joint Injection
Trigger Point Injection
Endoscopic Rhizotomy
Spine surgery – Lumbar and cervical
Kyphoplasty
Scoliosis
Newman Regional Health Pharmacy
Take a virtual tour of the pharmacy

Phone: (620) 343-6800, ext. 21500
Fax: (620) 341-7836
We are extremely pleased to announce new services provided by the Clinical Pharmacy Team at Newman Regional Health here in Emporia, Kansas. These new services are provided as part of our ongoing mission to be your 'hospital of choice' when hospital care is needed. It is also our vision to do our part in keeping Newman Regional Health as one of the top 10 hospitals.
The pharmacists at Newman Regional Health (NRH) are all in the process of becoming certified as well trained Infectious Disease Pharmacists. What this means to you is that we will be a resource for you, your nurse and your physician when decisions are being made about your antibiotic therapy during your stay at NRH. Our clinical pharmacists will consult with you and your healthcare team on a daily basis. We will be there to discuss options with your physician and explain to you, our patient, the details of the antibiotic therapy that you receive. This is called our Antibiotic Stewardship Program (ASP). The purpose of this program is to ensure that you receive the best antibiotic choice for specific bacteria, in the correct dose, at the correct time while preventing duplication of therapy and helping to prevent drug resistance by the organism. We comply with evidence-based guidelines and best practices regarding antibiotic prescriptions and promote rational and appropriate antibiotic therapy to improve your clinical outcome. We are your 'stewards' of antibiotic therapy.
Another service we provide is assistance with pain management therapy. The intent is to keep you free of pain as much as is possible without sedation and other side effects for a better stay. These interventions will be done by our trained pain management pharmacists as they make rounds in the units, or in response to a request for a Pharmacy consult from your physician.
The pharmacist will be around to enable you to be involved in your care by discussing your medications with you during your stay as well as discussing your medication regimen upon your discharge. We, the Pharmacy Team at Newman Regional Health, are proud to provide these new services to you and be a part of your healthcare team. This is a small part of why NRH is one of the top 10 hospitals and your hospital of choice. Contact us today to learn more.
Here area few of the services that our Clinical Pharmacist provide the patients of Newman Regional Health:
Counsel patients at time of discharge
Counsel patients when high-risk medicines are prescribed
Counsel new inpatients about their medicine therapy
Consult with doctors and nurses about patient pain management therapy
Joint Camp teaching
Conduct diabetic education classes
Consult on cardiac rehabilitation classes
Serves as a member of Hospice team and medication reviews
Rounding with hospitalist team
Anticoagulant monitoring
Renal dose adjustments
Antibiotic stewardship
Streamlining IV to PO therapy
Narrow therapeutic medication monitoring (digoxin, phenytoin, etc.)
Kineteic dosing (vanco, gent)
Reconciliation of home medications vs. inpatient orders
Physical Therapy
Phone: (620) 343-6800, ext. 24595
Fax: (620) 340-6730
Inpatient Physical Therapy
Improving Your Function to Improve Your Lifestyle
The goal of physical therapy is to improve the patient's functional ability to a level that will allow for the most productive lifestyle.
The inpatient physical therapy staff at Newman Regional Health provides post-surgical care for total joint replacement and hip fractures; rehabilitation following stroke, debilitating disease, or illness; and wound care for patients with amputations in the Wound Care Clinic.
Generally, physical therapy involves the prevention, diagnosis, and treatment of "movement dysfunctions". Physical Therapists examine patients and develop treatment plans that employ techniques that promote mobility, pain reduction, functional restoration, and disability prevention.
>We strive to prevent the loss of mobility before it occurs by developing fitness and wellness-oriented programs for healthier and more active lifestyles.
A typical inpatient treatment session lasts about 45 minutes but is tailored to each patient and their level of progress.
Our physical therapists offer all types of specialty care, including:
Balance retraining and vestibular rehabilitation

Electrotherapy

Exercise therapy

Gait training

Hot and cold therapy

Manual therapy

Neuromuscular re-education

Post-operative rehabilitation (hip, knee, shoulder, elbow, wrist, hand, foot, ankle)

Progressive strengthening

Sports medicine

Ultrasound therapy
Physical therapy can help relieve numerous orthopedic conditions, including:
Back pain

Neck pain

Tennis elbow

Pitcher's elbow

Plantar fasciitis

Shoulder tendonitis

Sprains and strains

Tendonitis

Vertigo
Outpatient Physical Therapy
Newman Physical Therapy (Outpatient)
1024 W. 12th Avenue
Emporia, KS 66801
Phone: (620) 342-4100
Fax: (620) 340-6187
newmantherapyservices.com
Patients with orthopedic and neurologic conditions receive outpatient physical therapy at Newman Physical Therapy. Sports medicine physical therapy and industrial rehabilitation are important components of the outpatient program. Outpatient physical therapists also perform worksite ergonomic and prevention programs specifically for the needs of a business.
Services include:
Custom foot orthotics
Prenatal/postnatal care
Preparation for labor and delivery
Preparation for the post-partum body
Preparation and restoration of the body for breastfeeding
Low Back Pain
Sciatic Nerve Dysfunction
Urinary Incontinence
Diastasis Recti
Pubic Symphysis Pain
Thoracic and Rib Cage Pain
Carpal Tunnel Syndrome
Pelvic Health
Core & Pelvic Floor Strengthening
Sexual Dysfunction
Pain Management
SpineCare
Kinesio® taping

Body mechanics and ergonomic protection techniques

Dry Needling
Radiology
Meet the Radiologists
State-of-the-Art Medical Imaging Services for all Your Needs
Newman Regional Health's Radiology Department is fully equipped with state-of-the-art imaging technology. Our advanced medical imaging services assist our providers in diagnosing medical problems quickly and formulating effective treatment plans. All images are interpreted by a board-certified radiologist, who works closely with the referring physician and nursing team.

Radiology services at Newman Regional Health include:
CT Scan
Computed tomography (CT), also known as a "CAT scan," is a medical diagnostic tool that creates images of internal structures within the human body. CT scans aid physicians in diagnosing disease, viewing internal abnormalities, and assessing the extent of trauma. Newman Regional Health is equipped with a State of the Art Toshiba 160 Slice CT Scanner that provides highly detailed images of the human body.

The Toshiba 160 slice CT scanner non-invasively assists physicians in the diagnosis of a variety of anatomical areas, including spine, head, abdomen and chest. The Toshiba 160 slice CT scanner allows providers to simultaneously capture multiple wafer-thin images of a patient's anatomy within seconds, shaving precious minutes off the exam time.

The Toshiba 160 Slice CT system compliments and extends the high range of quality diagnostic services that Newman Regional Health offers the residents of Emporia and the surrounding area. The Toshiba 160 Slice CT Scanner provides our providers with vastly improved image quality, and entry into new applications such as CT angiography and an overall enhanced diagnostic confidence on all studies.

MRI (Magnetic Resonance Imaging)
Magnetic resonance imaging (MRI) produces detailed images of the body's organs and tissues without patient discomfort, exposure to radiation, or dye injections. MRI uses a powerful magnetic field and radiofrequency to produce computerized pictures.

For providers, MRI is advantageous in determining soft tissue disorders, including cartilage and ligament tears and herniated disks, but it also can be helpful in diagnosing bone disorders such as tumors.

Designed with the patient in mind, our Infinion 1.5T ultra-short bore MRI system is the shortest, most open high field scanner available. Our MRI is comfortable for patients because its design decreases claustrophobic feelings and exams are faster – about half the time of traditional open MRI. Our MRI has five times the power and produces the best possible images for providers than traditional open scanners.

Nuclear Scans
A nuclear scan shows how well an organ functions. The procedure begins with the injection of small amounts of radioactive trace material (isotopes). The organ absorbs the radioactive material. The special camera on the nuclear scan detects the radiation in the organ. The camera moves at different angles and sends signals to a computer that constructs an image of an organ and its circulation. Nuclear scans help providers diagnose many conditions, including cancer.

Ultrasound
Ultrasound is a non-invasive procedure that uses high frequency sound waves to create images. During ultrasound, a technician moves a small device on the skin. The device transmits signals that a computer converts into moving images. The image is displayed on a computer screen.

There are many uses for ultrasound including viewing a developing fetus, abdominal organ, thyroid, prostate, heart function, and blood flow through major vessels.
Sleep Disorders Center
Our Accredited Sleep Disorders Center Offers Diagnostic Sleep Studies
Sleep is vital to good health – sleep is an active state important for renewing our mental and physical health each day!  If you, or a loved one are having sleep related issues, our staff at Newman Regional Health Sleep Disorders Center is here to help to ensure you have a good quality night of sleep!   
Newman Regional Health Sleep Disorders Center is 2-bed sleep facility accredited by the American Academy of Sleep Medicine (AASM).  We provide in-center (overnight or day) sleep testing (polysomnogram – PSG) diagnostic & titration studies.  The center is fully-equipped with a home-like private bedroom to monitor patients during sleep. A caring, trained sleep technologist monitors the patient during the study after which a physician analyzes the results, patient history, and lab tests to make a diagnosis and formulate a treatment plan.
Home Sleep Apnea Testing (HSAT)
In addition to our in-center sleep testing, we also offer Home Sleep Apnea Testing (HSAT) for those patients who qualify. With an HSAT, you are sleeping in the comfort of your own home. Not everyone qualifies for a HSAT—the patient for whom an HSAT would be appropriate is a patient with a high pre-test probability of moderate to severe Obstructive Sleep Apnea (OSA) and who does not have other significant health issues which would be better evaluated through in-center testing. An HSAT is somewhat less reliable for diagnosing a mild disorder. Your health care provider will tell you if an HSAT is appropriate for you.
Our sleep specialists identify and treat sleep disorders.
One such common disorder, sleep apnea is a potentially life-threatening breathing problem that occurs during sleep.
It is estimated there are approximately 22 million adults who suffer from sleep apnea, but even more shocking is that 89% are undiagnosed.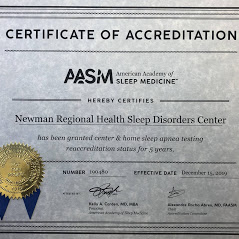 Meet the Provider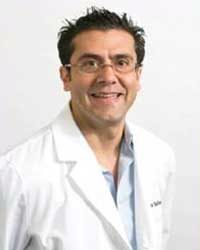 Sleep Apnea
Sleep Apnea is a breathing disorder which causes the patient to repeatedly stop breathing (apnea) or to have very shallow breathing, for ten seconds or longer; these pauses may occur as many as 20-30 times or more per hour!  When healthy sleep is interrupted by these pauses, it puts a strain on the heart; Sleep Apnea can prevent oxygen from getting to the brain and body.  This lack of oxygen not only interrupts a person's sleep, but it also affects the entire body.  Not getting enough oxygen night after night can lead to high blood pressure, irregular heartbeat, heart attacks or stroke – there are studies ongoing to research the impact on the brain.
There are three kinds of sleep apnea: Obstructive Sleep Apnea which is caused by a blocked or collapsed airway; Central Sleep Apnea which is when the part of the brain that controls breathing does not send the correct signals to the muscles that control breathing; and Mixed Sleep Apnea which is a combination of obstructive and central sleep apnea.
Of the three kinds of sleep apnea, the most common cause of sleep apnea is OSA; an obstruction or collapse of the airway; throat muscles are abnormally relaxed, tongue and tonsils are larger than normal, being overweight, or airway is smaller than normal.
If you have sleep apnea and it is not treated, or not treated properly, you are at risk for:
high blood pressure
irregular heart rhythms or heart disease
heart attack
stroke
pre-diabetes and diabetes, depression
increased likelihood of driving or work-related accidents
Untreated sleep apnea causes physical and emotional stress on the body, and ultimately can lead to death. Long-term cardiovascular complications of untreated OSA can put you at risk of daytime sleepiness, depression, irregular sleep cycles, and poor sleep quality.
Treating OSA helps the management of the other medical conditions you might have, including metabolic or cardiac issues. Sleep apnea is very common in ppeople with atrial fibrillation (a quivering or irregular heartbeat) that can lead to blood clots, stroke, heart failure and other heart related complications.
How do you know if you have sleep apnea? Signs or symptoms include:
loud or disruptive snoring
excessive daytime sleepiness
hypertension
choking or gasping while you sleep
morning headaches
trouble staying asleep
trouble concentrating
irritability
forgetfulness
unexplained sleepiness
mood swings
personality changes
feelings of depression
waking up often during the night to use the restroom
dry mouth and sore throat.
Who is at risk for OSA? You are at an increased risk if you are overweight, have high blood pressure, male with a neck size of 17 inches or more, female with a neck size of 16 inches or more, male over the age of 40, or a female over the age of 50.
Our Sleep Specialist, Dr. Victor Salloum, MD, Pulmonary Disease Physician and Board Certified Sleep Specialist, sees patients at Newman Regional Health Specialty Clinic.
Sleep Studies can be scheduled Mondays, Tuesdays, or Wednesdays (days may vary – we do like to accommodate special circumstances if possible), with flexible hours available for shift workers. Our sleep professionals are ready to help you get a good night's rest! For information on a sleep study or the Newman Regional Health Sleep Disorders Center, call 620-341-7722 or email us at sleepdisorders@newmanrh.org
Newman Medical Equipment sells the durable medical equipment and supplies you need in the home and community. Their medical equipment specialists will obtain the items you need and make special orders, if necessary. They carry CPAP and BiPAP machines, supplies, hoses and masks.
Speech and Language Therapy
Phone: (620) 343-6800, ext. 22276
The Newman Regional Health speech and language program address swallowing problems, speech-language impairments, voice disorders, and stuttering.
Newman Regional Health has speech and language therapists who provide inpatient, outpatient, and in-home services in residents of Emporia, Kansas and the surrounding areas.
Inpatient Speech Language Pathology (SLP) Therapy
The speech-language pathologists assess, diagnose, treat, and help to prevent speech, language, cognitive, communication, voice, swallowing, fluency, and other related disorders.
Examples of issues addressed by the Newman Regional Health Speech and Language program
People who cannot make speech sounds, or cannot make them clearly
Speech rhythm and fluency problems and stuttering
Voice quality problems, such as inappropriate pitch or a harsh voice
Problems understanding and producing language
Cognitive communication impairments such as attention, memory, and problem-solving disorders
Oral motor problems causing eating and swallowing difficulties.
Outpatient Speech Language Therapy
Newman Therapy Services (Outpatient)
1024 W. 12th Avenue
Emporia, KS 66801
Phone: (620) 342-4100
Fax: (620) 340-6187
newmantherapyservices.com
Speech therapy provides services not only for correcting articulation of speech but regaining cognitive aspects of communication as well. Speech therapy also focuses on the swallowing mechanism and how to regain its functional use.
Services include:
Receptive language
Speech function
Voice
Augmentative and Alternative Communication
Attention
Memory
Problem-solving
Executive function skills
Feeding
Swallowing
VitalStim – Pairs electrical stimulation with swallowing exercises to assist in strengthening muscles used in the swallowing process and restoring function.
LSVT – Lee Silverman Voice Treatment LOUD is a program that improves the communicative abilities by focusing on the vocal loudness of patients with Parkinson's Disease
Modified Barium Swallow Study – Allows the therapist to assess the structures and function of the swallow with the use of radiology to determine appropriate diet consistencies, swallowing strategies and therapeutic plan of care.
Surgical Services
Meet the Surgeons
Phone: (620) 342-6161
Fax: (620) 342-0087
Monday thru Friday
7:30am – 5:00pm
Unsurpassed Skill and Reassuring Comfort in Surgical Care
Surgeons at Newman Regional Health in Emporia, KS diagnose and treat medical conditions that require general surgery. From breast cancer to hernias, they utilize the most innovative therapeutic techniques and state-of-the-art surgical technology to ensure that you receive the most effective care possible.
As your surgeon, their goals are to improve your health and preserve your quality of life. Before recommending a treatment plan, they will evaluate your medical problem in relationship to your overall health, lifestyle, past treatment, and future goals.
They will explain every procedure, answer your questions, and help you understand your treatment options, both surgical and nonsurgical. While they will advise you of their recommendations, they will ultimately allow you to make the final decision about how your treatment is to proceed.
Our surgeons treat a number of illnesses and conditions. If surgery is required, they have vast experience with all the latest procedures to correct your problem and return you to good health. We have a solid reputation for providing excellent surgical care and diligent follow-up care, resulting in exceptional outcomes.
Our experience, surgical skills, and medical knowledge include:
Breast cancer
Colon problems, including colon cancer
Colonoscopy
Gallbladder disease / gallstones
Stomach problems / stomach cancer
Hernias
Rectal bleeding / rectal cancer
Skin lesions and skin cancers
Laparoscopy
Appendicitis
Thyroid cancer / thyroid surgery
Capsule (pill) endoscopy for small intestine problems
Video endoscopy for stomach problems
In-office ultrasound of the breast
In-office breast biopsy using the Mamatome Breast Biopsy System
Women's Life Center
We've been delivering babies and caring for mothers for over 90 years. For the staff of the Women's Life Center, the miracle of new life never diminishes. At Newman Regional Health, every delivery is a special delivery. A comfortable, homelike birthing room allows for labor, delivery, and recovery to take place in the same room.
You can rest assured that while the setting is homelike, the medical equipment and care you will receive are state-of-the-art. We believe that the birth of a baby is a very personal experience. That's why we offer options for delivery, positioning and comfort measures, anesthesia, and coaching support.
One of the first joys of parenting will be holding your baby. Infants are placed skin-to-skin immediately after delivery as recommended by the Kansas High 5 initiative. Cesarean section deliveries take place in Newman Regional Health's delivery/operating room which is located near the other delivery rooms in the Women's Life Center.
Our visitation schedules encourage family togetherness. You should work with the nursing staff to assure that the family members who mean the most to you are able to accompany you during your stay. For an hour each day we observe a "quiet time" on the unit. We encourage moms and dads to rest during this time. Open visiting hours are at the mother's discretion. For the protection of your newborn, all visitors must be free from communicable diseases or symptoms of any disease including COVID-19.
Newman Regional Health is a High 5 Facility, a program encouraging the adoption of five evidence-based maternity care practices that support breastfeeding success. We are a Breastfeeding Welcome location from the Kansas Breastfeading Coalition, Blue Distinction Center for Maternity Care, and a National Certified Gold Safe Sleep Champion.
Meet the Providers
The following obstetrics and gynecology physicians (OB/GYNs) have medical privileges to deliver babies at Newman Regional Health:
Family practice physicians who have medical privileges to deliver babies include: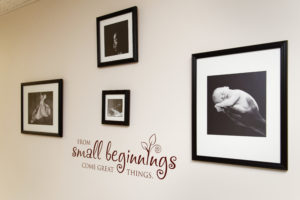 SPECIAL NOTICE:
In response to COVID-19 , we have implemented many additional safety precautions and visitor restrictions. Please read about our visitor policy by clicking HERE