Newman Regional Health Education
Diabetes Education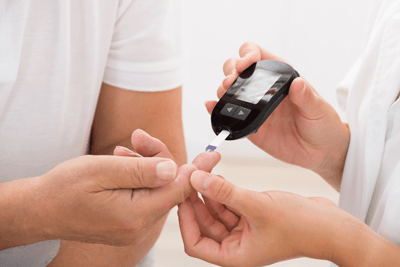 Diabetes education is an outpatient program for adults with diabetes or the parents of children with diabetes to learn to help manage the condition and make healthy choices. Since family support and involvement are important, a support person is encouraged to attend with the participant. Diabetes education provides education and guidance specifically tailored to the needs of each individual. For the 2019 diabetes class schedule, click here. To find out if you qualify, please contact your physician.
Our diabetes education addresses the following:
Blood glucose monitoring
Diabetes disease process
Healthy eating
Physical activity
Medications
Acute and chronic complications
Psychosocial issues
Health and behavior changes
The Newman Regional Health diabetes education program maintains the American Diabetes Association Award of Education Recognition for quality diabetes patient education since December 1998. The diabetes education team consists of dedicated professionals who have an interest and additional education in diabetes management.
Enrollment
Enroll in diabetes education by obtaining a referral and individualized treatment plan from your physician. Many insurance companies are now paying for diabetes education programs if ordered by a physician. Day and evening classes are available. Call (620) 343-6800, ext. 21803 for information.
2019 Schedule of Events
Diabetes Community Health Fair
April 18, 4:30-6:00 pm, Anderson Building
Blood glucose, blood pressure and foot screenings will be offered.  Diabetes education information will be available regarding nutrition, medications, complications, foot care and exercise.
Guest speaker: "Pre-diabetes and Diabetes" by Dr. Charisse Symmonds, Internal Medicine
Refreshments are served and prize drawings will be available.
Diabetes Support Group – Newman Conference Center: 7 – 8:00 pm
More info https://www.newmanrh.org/health-education/diabetes-education-support-group-meeting/
Refreshments will be served and no reservation is necessary.
The purpose of this group is to create a climate of support and education that will assist attendees' efforts with their diabetes care, and/or the care of their friend or family member.
To learn more about our diabetes education sessions, contact us today.