Surgical Services
Unsurpassed Skill and Reassuring Comfort in Surgical Care
Surgeons at Newman Regional Health in Emporia, KS diagnose and treat medical conditions that require general surgery. From breast cancer to hernias, they utilize the most innovative therapeutic techniques and state-of-the-art surgical technology to ensure that you receive the most effective care possible.
As your surgeon, their goals are to improve your health and preserve your quality of life. Before recommending a treatment plan, they will evaluate your medical problem in relationship to your overall health, lifestyle, past treatment, and future goals.
They will explain every procedure, answer your questions, and help you understand your treatment options, both surgical and nonsurgical. While they will advise you of their recommendations, they will ultimately allow you to make the final decision about how your treatment is to proceed.
Our surgeons treat a number of illnesses and conditions. If surgery is required, they have vast experience with all the latest procedures to correct your problem and return you to good health. We have a solid reputation for providing excellent surgical care and diligent follow-up care, resulting in exceptional outcomes.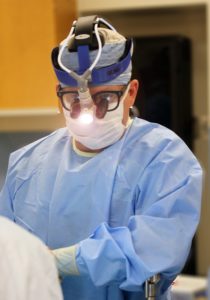 Our experience, surgical skills, and medical knowledge include:
Breast cancer
Colon problems, including colon cancer
Colonoscopy
Gallbladder disease / gallstones
Stomach problems / stomach cancer
Hernias
Rectal bleeding / rectal cancer
Skin lesions and skin cancers
Laparoscopy
Appendicitis
Thyroid cancer / thyroid surgery
Capsule (pill) endoscopy for small intestine problems
Video endoscopy for stomach problems
In-office ultrasound of the breast
In-office breast biopsy using the Mamatome Breast Biopsy System
Meet the Providers
Meet the Anesthesiologists