Guest Speaker Program
Newman Regional Health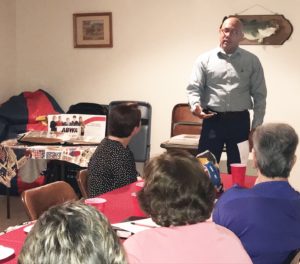 employees enjoy being out in the community and sharing their health expertise through group presentations, media interviews, and special events.
Our speakers are health care professionals – doctors, nurses, therapists, nutritionists, and executives. Our Guest Speaker Program is provided at no charge as a community service of Newman Regional Health and may include slides, videos or literature.
If you would like to hear from a representative at Newman Regional Health regarding any healthcare-related topic or project, please contact McKenzie Cinelli at mcinelli@newmanrh.org or (620) 343-6800 x22524.