Should I give my child the COVID-19 Vaccine?
As a seasoned pediatrician at Newman Regional Health (NRH) in Emporia, Kansas, many families have approached me with questions about their children taking the Pfizer-BioNTech COVID-19 vaccine for protection against the disease. A wide array of inquiries have been posed on the NRH portals, during phone calls to my pediatric office, or as the first order of business during well-child visits. In general, I have observed that eight questions are asked frequently within the community, and are, as a result, addressed in this article.
I am a pediatrician as well as an engaged parent who understands and appreciates these questions and concerns. I can relate to the anxiousness of families to even consider taking the vaccine with all the "misinformation going around" about the vaccine itself. Over 2.6 million children under the age of 11 have received the vaccine since November 17th (Smith-Schoenwalder, 2021). As explained by White House COVID-19 response coordinator Jeff Zients, "just 10
days into our program being at full strength, we're at 10% of kids [in the US receiving the vaccine]." Moreover, it is important to consider that "it took about 50 days for us to reach 10% of adults with one shot." Furthermore, according to the Kaiser Family Foundation, only 27% of parents of 5- to 11-year-olds are eager to get their child immunized. About 33% of parents will wait to see how the vaccine is working for other children, while another 33% of parents will definitely not get the vaccine for their 5- to 11-year-olds. (Liz Hamel, 2021) With such division reported among families, I am here to provide the newest information about the COVID-19 Vaccine and to clear the record with only science-based and fully fact-checked information. The information and details presented here come from the nationally recognized American Association of Pediatrics (AAP), the Center of Disease Control (CDC), and Children's Mercy Hospital in Kansas City through their Infectious Disease specialists who want you to have the most recent information to make the best choice for your family.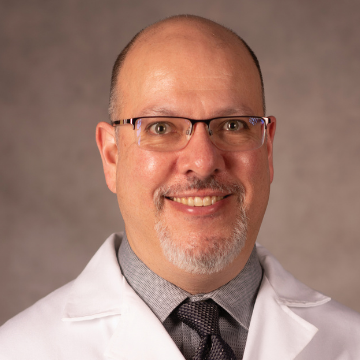 Derek Brown, MD, MBA
Newman Regional Health Medical Partners Pediatrics
"Is it worth vaccinating my child against COVID-19 in the first place?"
Children represent less than 2% of all confirmed COVID-19 cases of reported infections in Italy, China, and the United States. (Mallapaty, May 7, 2020) While COVID-19 outwardly appears to be comparatively less concerning and threatening to children, as they are at lower risk when directly compared to adults, the virus can make children and adolescents very sick, leading them to be hospitalized on the general floor or causing them to spend significant time in pediatric intensive care units. Due to the wide array of complications related to contracting COVID-19, many kids suffer from short-term and/or chronic health concerns and
some children even die as a result of the disease. As of Oct. 27, 2021, in the United States, 757 children have died of COVID-19, including 202 children under the age of 5. This makes COVID-19 one of the top 10 causes of childhood deaths in the United States today. With the 2 doses of the COVID-19 vaccine, the risk of
serious illness from COVID-19 is reduced by 90%. (Lantos MD, 2021)
It is also vital to note that children and adolescents can spread the COVID-19 disease to others when they have mild, non-specific symptoms or even no symptoms at all. Children are less likely to develop severe illness or die from COVID-19; however, with the transmission of the disease via children, the COVID-19 disease may spread to others, including to vulnerable older family members or to those within the household who may suffer from comorbidities.
Children with underlying medical conditions and obesity are more at risk for severe illness from COVID-19 compared to children without underlying medical conditions with normal body mass indices. Children who get infected with the virus that causes COVID-19 can also develop serious complications like multisystem inflammatory syndrome (MIS-C)—a condition where different body parts become inflamed, including the heart, lungs, kidneys, brain, skin, eyes, or gastrointestinal organs.
With all this data in mind, I would strongly encourage taking the COVID-19 vaccine, thus protecting children and families from getting the COVID-19 disease. Children may be at less risk of getting seriously sick with timely vaccination use; likewise, the COVID-19 vaccine can help individuals ages 5 years and older to stay in school and help them safely participate in playdates, group activities, and even sports. The FDA gave the Pfizer-BioNTech COVID-19 vaccine emergency authorization for use in children ages 5-15 years old and full approval for its use in people ages 16 years and older to slow the spread of the disease. Per the CDC, AAP, and Children's Mercy Hospital and its experts in Infectious Disease, the benefits of COVID-19 vaccination outweigh the known and potential risks.
"Has COVID-19 Vaccine been tested appropriately for its safety and efficacy in young children?"
COVID-19 vaccines are being monitored for safety with the most comprehensive and intensive safety monitoring program in U.S. history. The CDC monitors the safety of all COVID-19 vaccines after the vaccines are authorized or approved for use; this includes monitoring the risk of myocarditis in children ages 5 through 11.
Also, your child may get a COVID-19 vaccine and other vaccines, including the flu vaccine, at the same time as receiving both vaccines does not pose a threat to a child's health. Serious health events after COVID-19 vaccination are rare and no long-term side effects from the vaccination have been identified thus far.
Long-term side effects from COVID-19, however, are present, resulting in "long COVID" complications. According to the European Academy of Pediatrics, at least one of the classic COVID-19 symptoms can last 4 months after the initial recovery
from the infection. (Lantos MD, 2021)
Safety and efficacy testing for the COVID-19 vaccine came from the COVID-19 initial phase 2/3 study. This groundbreaking study included 2,268 participants separated into 2 distinct groups: vaccine and placebo (stratified 2:1 vaccine vs. placebo). The groups were equally balanced between girls and boys with different ethnicities represented including 79% White, 6% Black, 7% Multi-racial, 6% Asian, and 21% Latinx. Twelve percent of enrolled children were obese (a known risk factor for more severe disease), and 20% had an identified co-morbidity (Myers, 2021).
All COVID-19 vaccines given at Newman are approved and/or granted Emergency Use Authorization (EUA) by the Food and Drug Administration (FDA) and are listed on the Recommended Child and Adolescent Immunization Schedule. The COVID-19 vaccine is monitored through the FDA and CDC systems that monitor vaccine safety in the United States, including the Vaccine Adverse Event Reporting System (VAERS), Vaccine Safety Data Link (VSD), Clinical Immunization Safety Assessment (CISA), and V-SAFE, a new smartphone-based system added to the safety monitoring system specifically to monitor for side effects of the COVID-19
vaccines. VAERS and VSD are specifically designed to monitor safety signals related to the simultaneous administration of multiple vaccines (Rota, Ensuring COVID-19 Vaccine Safety in the US, 2021).
Additionally, Pfizer-BioNTech is in the process of testing its COVID-19 vaccine in children younger than 5 years down to the age of six months. Moderna has started a clinical trial to test its COVID-19 vaccine in children under 12, including babies as young as six months, and is expecting to enroll 6,750 healthy children in the US and Canada (About the COVID-19 Vaccine: Frequently Asked Questions, 2021).
"Does the COVID-19 vaccine provide enough protection to minimize hospitalizations and even death to risk my child with the vaccine and its side effects?"
The estimated benefits for every million Pfizer COVID-19 vaccines in children 5 to 11 years of age indicate that 56,954-57,301 COVID-19 cases would be prevented, 191-226 hospitalizations would be prevented, 130 MIS-C cases would be prevented, and 60-72 ICU admissions would be prevented (Hong Yang, 2021).
"Should I be concerned with myocarditis from the vaccine in my child?"
Cases of myocarditis (inflammation of the heart muscle) and pericarditis (inflammation of the outer lining of the heart) have been reported after the use of the Pfizer-BioNTech COVID-19 vaccination on children ages 12–17 years. These reported cases have occurred predominantly in male adolescents and young adults 16 years of age and older (Rota, Clinical Considerations: Myocarditis and Pericarditis after Receipt of mRNA COVID-19 Vaccines Among Adolescents and Young Adults, 2021). However, these reactions are rare; in one study, the risk of myocarditis after the second dose of Pfizer-BioNTech in the week following vaccination was around 54 cases per million doses administered to males ages 12–17 years (Rota, COVID-19 Vaccines Are Safe for Children and Teens, 2021).
Vaccine-related myocarditis cases returned to normal heart function within 5 days after the vaccine, versus 3 weeks in the presence of COVID-19 infection. No child has died of vaccine-induced myocarditis, but dozens of children have died from
myocarditis caused by COVID-19 disease (Rota, COVID-19 Vaccines Are Safe for Children and Teens, 2021).
"My Child has allergies; should my child take the COVID-19 shot as well?"
A severe allergic reaction, like anaphylaxis, may happen after any vaccine, including COVID-19 vaccines, but this is rare. Ingredients such as polyethylene glycol (PEG), a chemical that covers the outside of the particles (increasing stability and life span of the vaccine), as well as lipid nanoparticles (LNPs), a chemical that helps carry it to human cells, found in other medications could play
a role, but it is currently not definitively clear at this time as to the source of the allergic response (Vrieze, 2020). No severe allergies have been identified in the 5-11 age group thus far. Furthermore, there is no evidence that COVID-19 vaccines cause fertility problems as well. In fact, in a study of women undergoing
in vitro fertilization, success rates were the same for women who had received a vaccine, had COVID-19 disease, or had neither (Lantos MD, 2021).
"Is the administration and dosage of the COVID-19 vaccine the same in children as opposed to adults?"
The Pfizer-BioNTech vaccine for children ages 5 through 11 years has the same active ingredients as the vaccine given to adults and adolescents. Children ages 5 through 11 years receive an age-appropriate dose that is one-third of the adult dose of the Pfizer-BioNTech COVID-19 vaccine. Smaller needles, designed specifically for children, are also used for this younger age group (Digitale, 2021).
Unlike many medications for children, COVID-19 vaccine dosage does not vary by patient weight; rather, it depends on the age of the vaccine recipient on the day of vaccination. Your child will need a second shot of the Pfizer-BioNTech vaccine three weeks after their first shot.
Adolescents ages 12 years and older receive the same dosage of Pfizer-BioNTech COVID-19 vaccine as adults. However, children ages 5 through 11 years cannot get the Pfizer-BioNTech COVID-19 Vaccine given to adults and adolescents.